The tavern has long since fallen to ruin. The roof leaks, tables have rotted, but it is some sort of shelter for the night.
This is a printable battle map, also ready for use in your VTT.
There is a daytime and nighttime version.
Comes as a full 200 DPI jpeg at 13"x18", with both a 1' grid and no grid.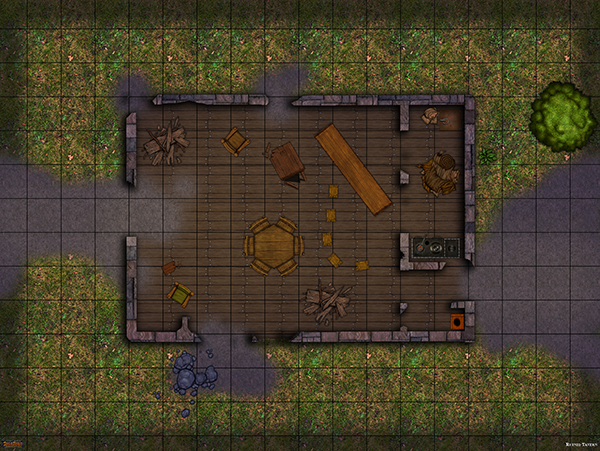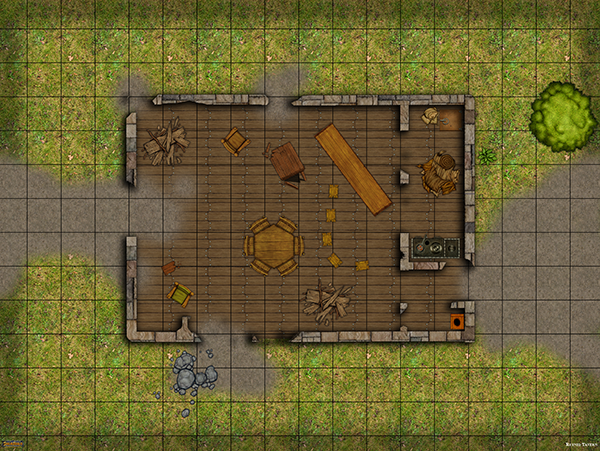 Related Products