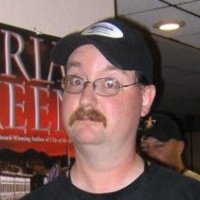 Game Writer
Brian Cooksey is an RPG editor and designer who has been roleplaying since 1982. He has worked with Accessible Games and the Sagaborn system among others. He is one of the hosts of the Play On Target podcast and is the former chairman of Hypericon.
Books & Stories by Brian Cooksey
A simple, story-focused D20 OGL CyberPunk system. The SagaBorn Roleplaying System was created as a simplified D20 system. CyBorn brings that system into the dark future. Alpha Coming Soon! *D20 is a registered trademark of WoTC.