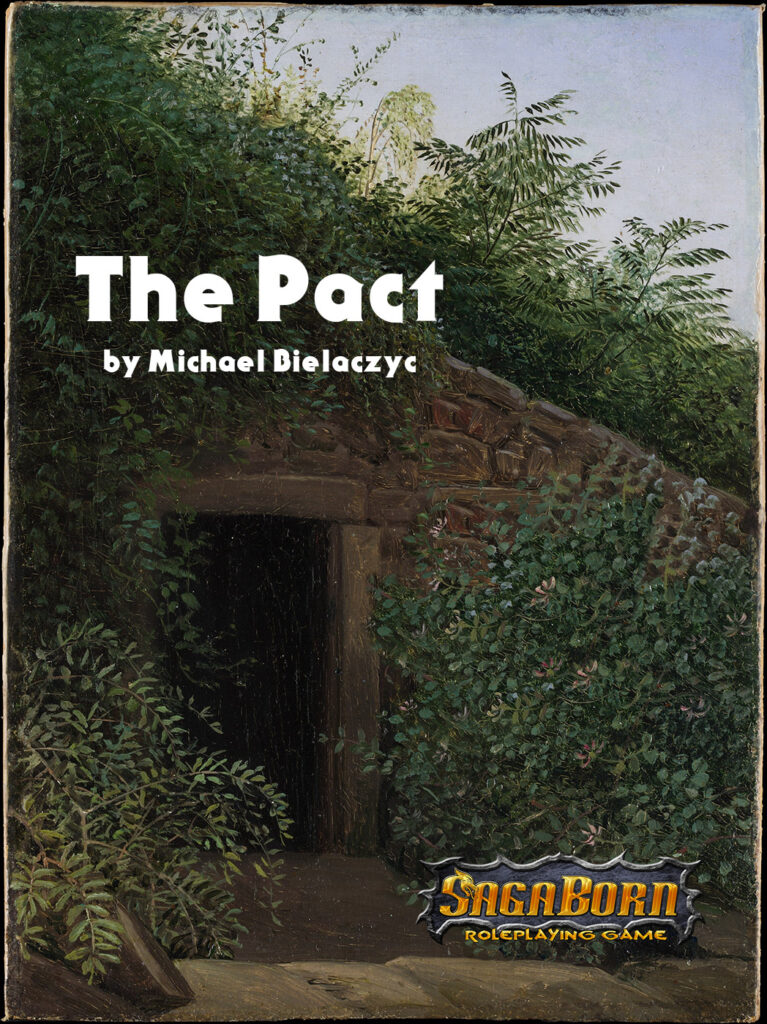 A SagaBorn 1.5 Adventure
ADVENTURE BACKGROUND
A merchant in Kowal, Gregor Eliuska, has been extremely successful lately. Not only in his business dealings, but also within the gambling halls. Gregor has yet to make a bad deal. Some have begun to think it a little supernatural. The party has been hired to investigate, and they followed Gregor to this hidden cavern in the country.
The Red Guard hired you to look into this, and a local gambling house (The Broken Chip) have also offered to bribe you into "eliminating" Gregor. If Gregor is returned to the Red Guard and convicted, you will receive 200 gp (a mild fortune for the Kowal city state). If you eliminate Gregor and bring proof to the Broken Chip, the pay is 400 gp, though the Red Guard would probably investigate the death of a local merchant.
WHAT IS IN THE BOOK?
An 8 page adventure for the SagaBorn Roleplaying game and a high resolution map for printing or VTT.
WHO SHOULD PLAY?
The Pact is a SagaBorn Roleplaying Game compatible adventure for 4-6 characters of 2nd to 3rd level.