Hello all!
Well, I am so sorry to say that we have found a few mistakes in the SagaBorn 1.5 Core rulebook. The PDF books have already been fixed, but we have the same issues with the books that have already been printed.
If you got a printed book from the Kickstarter or from a show, I want to help update your book.
So I have a couple of solutions. First, below you can find the amended tables as a JPG or PDF. You can print these off ASAP for your books. After that, we have a couple of options:
Print out errata at home
Order a set of matte stickers to apply to the book pages (free)
Get a new book with corrections at the cost of shipping ($8*)
*Only available top those who have already purchased a print book.
Here are the replacement tables as jpg or pdf: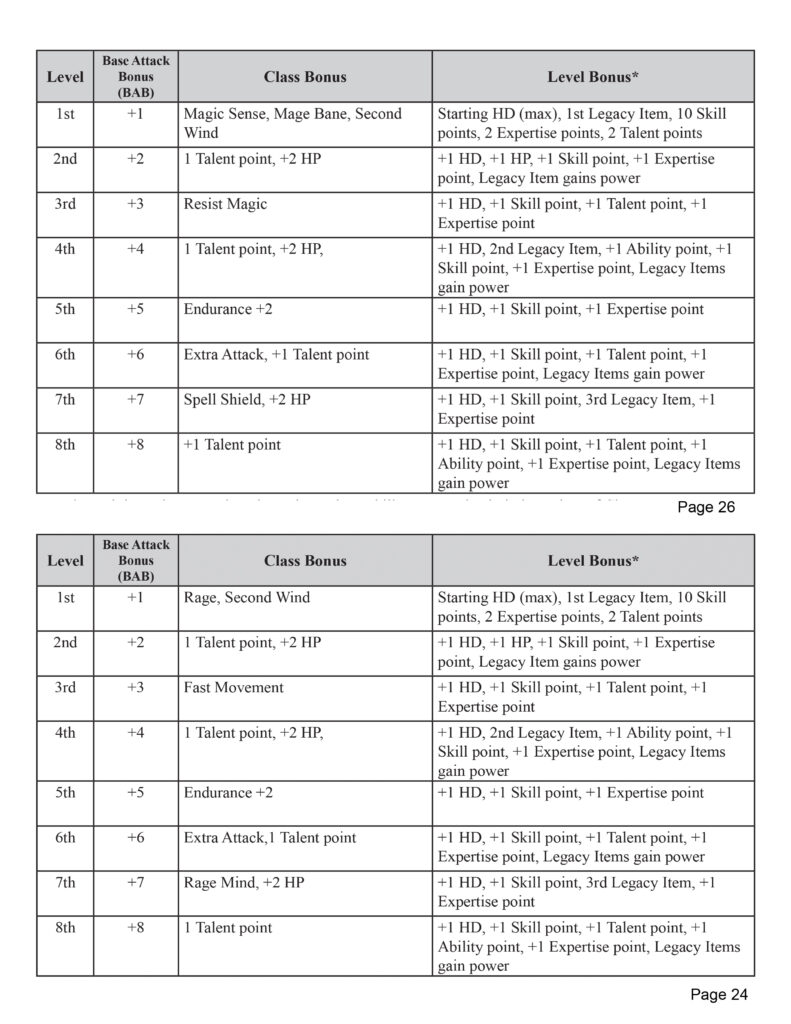 **note – I have two options for page 6. One is a condensed table top fit in the blank upper area of the page, or you can cut out the long panel on the right and replace the whole section (the art gets shrunk a bit to allow for the text to be the same size as the rest of the book).
To get the sticker or the new print book, please fill out this survey.
A note from me:
I am really sorry for missing so much in the final edits. I was the one who did the layout, so this is on me. But I will do whatever it takes to get you the book you want, so fill out the survey and let me know how to fix it! – Mike