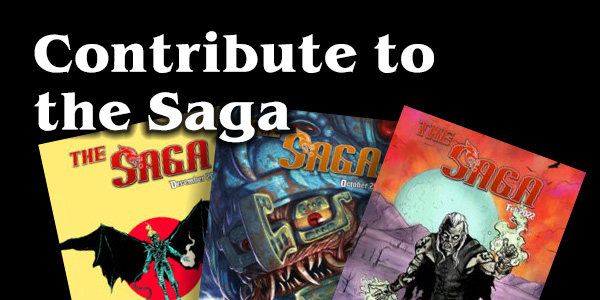 What is it?
The Saga is a free bi-monthly fandom zine. It usually focuses on gaming-related content, but this can branch out into anything within Fandom.
What do I need to do?
Fill in the form below with your article idea and contact information, and I will contact you. If we are interested, I will give you our schedule.
Is there payment or any compensation?
The Saga is a free zine that is a fun side project of mine. It is not meant to make money, so this is all for fun. But if you submit work for the zine, we run ads for any projects or artwork you are currently working on!