A zine for the Sagaborn Roleplaying System and other old school RPGs.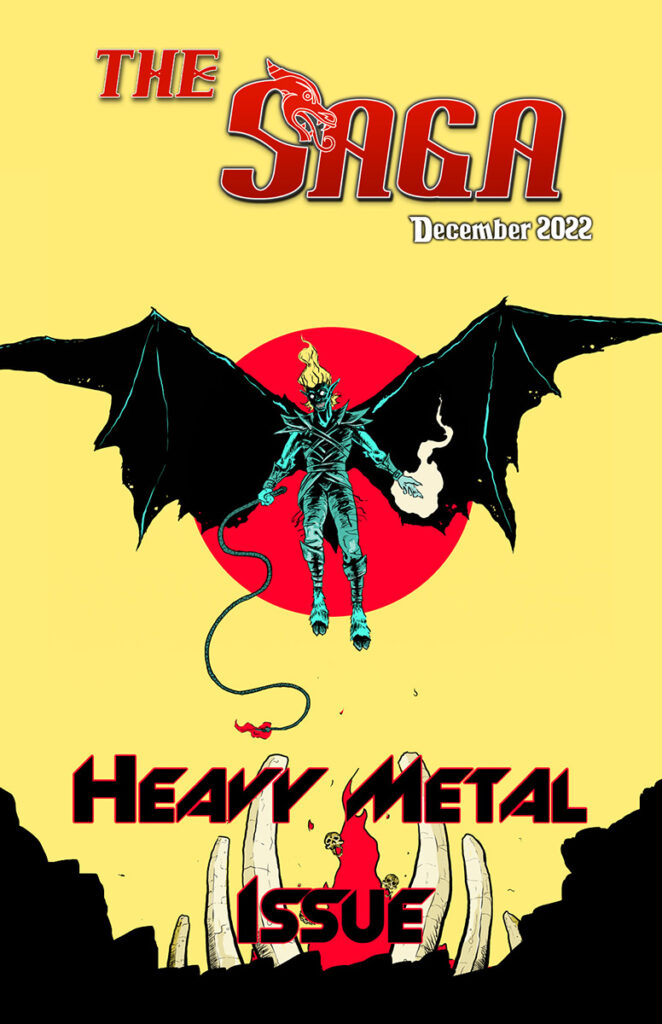 Table of Contents
Appendix i : Heavy Metal and RPGs. Mike an Dane discuss their love for RPGs and Heavy Metal music, and how they seem to be intertwined in our 90's psyche.
Interview with John Hambone McGuire: Mike interviews Hambone to discuss games, music, juggling plates, and the Vintage RPG podcast.
Inklings: Let your players play. A quick look at interludes.
Into the World: Metals in the Dark Return: Magical metals of Atheles and how they can be used in game.
Mini Adventure: Ogre's Lair: A continuation of the first SagaBorn adventure path.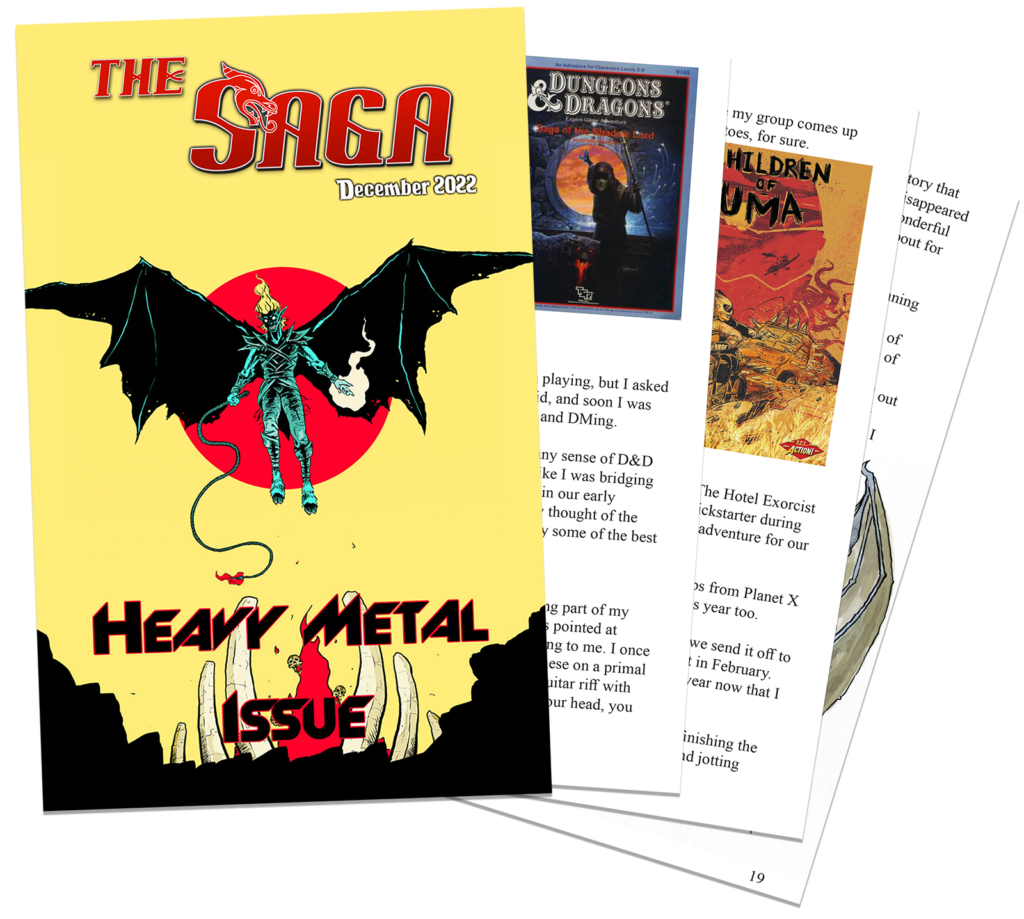 Get all back issues for free: