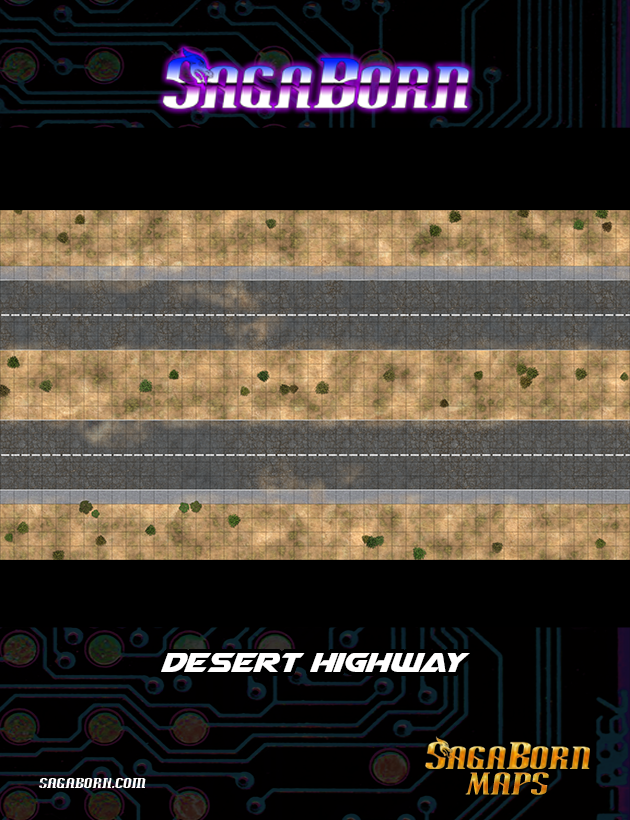 About the map
This is a large 45 x 25 map of a desert highway. Modeled after the road from Los Angeles to Las Vegas, it's perfect for those runs into the wastelands.

Hello adventurers! Thanks for stopping by.
I'm Mike Bielaczyc, an artist, creator of the popular SagaBorn RPG, and a founding sibling of the largest elf ear company in the USA (for real, check it out here).
I hope to not only connect with people who enjoy my work and can use it in their own adventures, but to create a lasting community in the process.
When you subscribe to my Patreon, you not only get every upcoming map I create, but you also gain access to our entire back catalog!
Last 3 Maps: