Published by Lone Wanderer Entertainment
A zine for the Sagaborn Roleplaying System and other old school RPGs.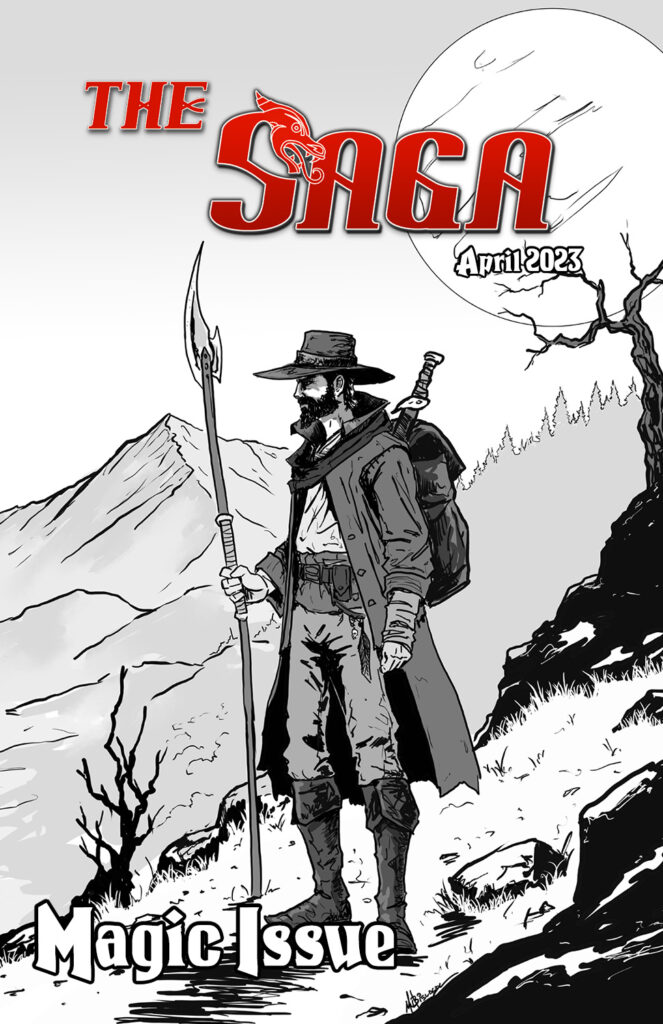 This issue is all about magic! We discuss our favorite magic systems, talk about magic groups in Atheles, and have a mini adventure caused by a magical artifact.
Table of Contents
Systems of Power
VCR – Vintage and Contemporary Roleplaying
Renown
Downtime
Appendix i: Magic
From the Readers: Favorite Magics
Into the World: Magic Institutions of Atheles
Fiction: The Keep on the Coast
Mini Adventure: The Chase
Articles:
Systems of Power: I examine the concept of systems of power and how it can be used to create a more complex world in storytelling and gaming. Rather than just having a singular bad guy, the system that allows them to rise to power and cause problems should be examined. Including power systems in campaigns can add depth to the story, and while they can be abusive, they should not be glorified.
Renown: As heroes gain in power, they should also gain in fame and infamy.
Downtime: A quick reference for game masters and players to bring some roleplaying to their downtime.
Appendix i: Magic: In this article, Dane and Mike discuss their favorite magical systems in fiction and how those systems have influenced their own work. Dane prefers magic that is mysterious and dangerous, with a cost that is meaningful and consequential, while Mike enjoys magic systems with a grounded reality that reflects the real world. They both agree that a cost must be involved. Topics from Dark Sun to Midkemia, Elric to Pumpkinhead are covered. They also discuss how their love of fantasy and magic has influenced their own writing, with Mike incorporating "magical science" into his magical system in his SagaBorn series.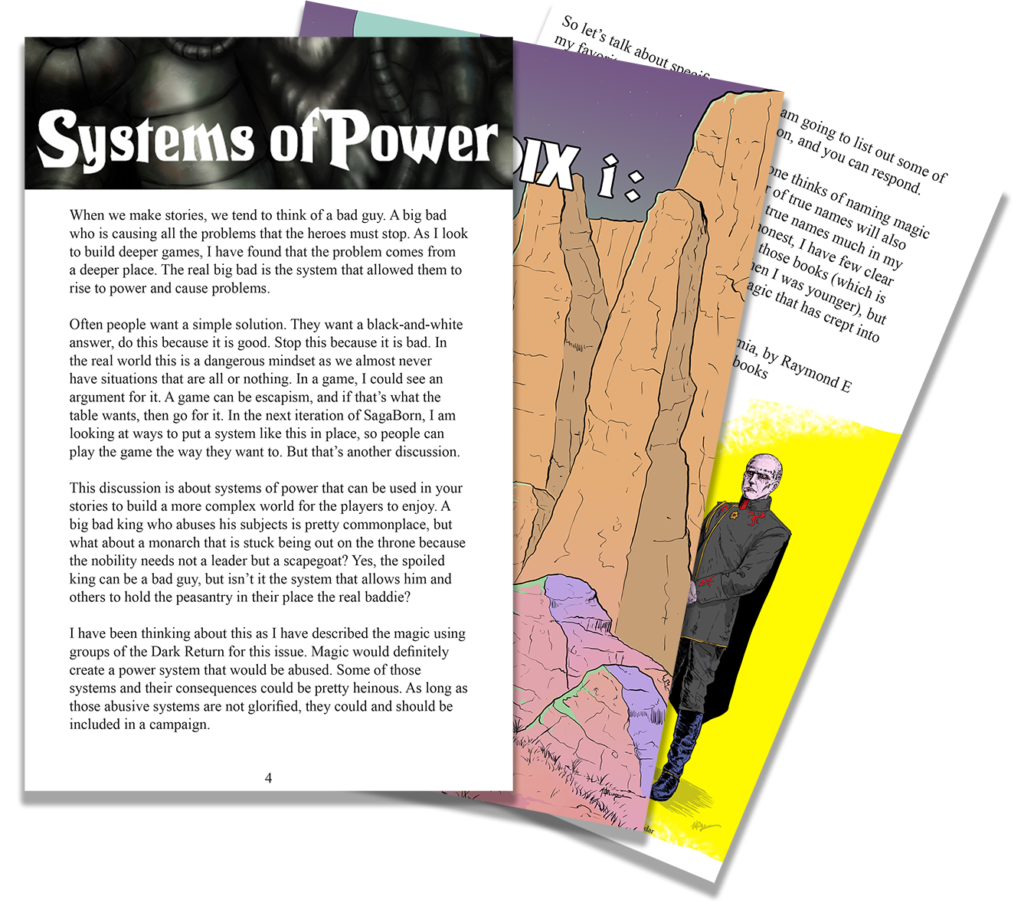 All Saga Issues: