Published by Lone Wanderer Entertainment
A zine for the Sagaborn Roleplaying System and other old school RPGs.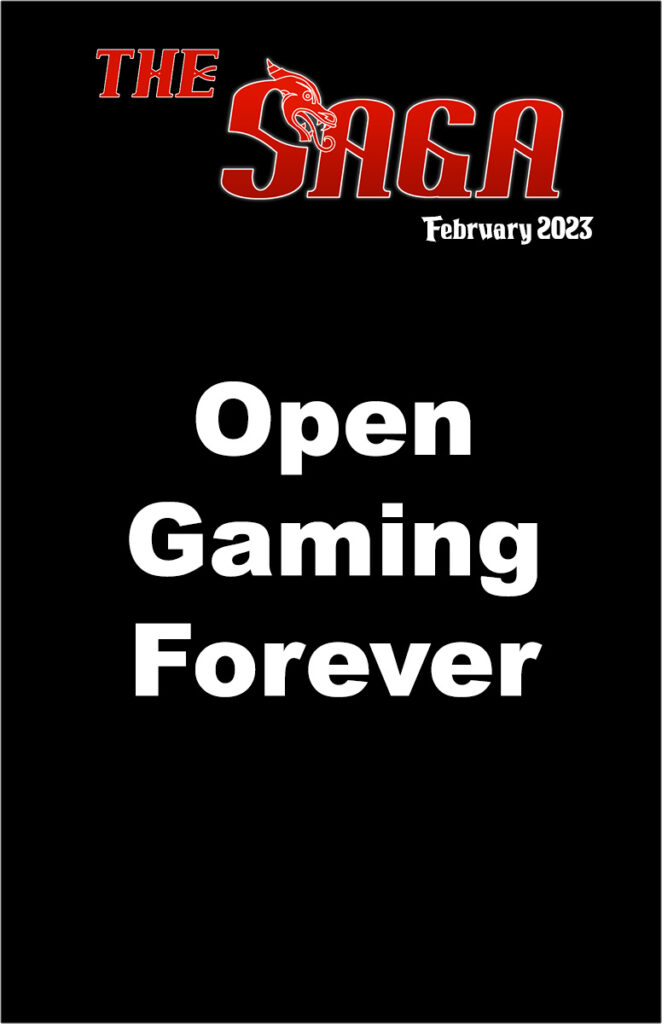 We are celebrating one year of Saga zine! This past year, we have published amazing stories, articles, and artwork from many talented creators. We are so grateful for all the incredible support we have received, and we look forward to many more years in our future.
Table of Contents
One Year of the Saga! – A Letter from Mike
Fantasy Grounds at My Tabletop: A look at Fantasy Grounds Unity as you primary VTT and campaign planner.
A Return to Smaller Conventions: We visit a small local convention and find out the big cons may be too much for us these days.
Creative Commons and You: Lonnie discusses the different types of Creative Commons licenses and how you can use them.
Appendix i: Conan the Barbarian: Mike and Dane have a discussion about Conan and the influence that world has had on their own creativity.
Into the World: The Companions, a thieves guild in Kowal
SagaBorn 1.5: The latest version of SagaBorn is out!
Art Gallery: Some images of Mike's art from 2022.