Published by Lone Wanderer Entertainment
A zine for the Sagaborn Roleplaying System and other old school RPGs.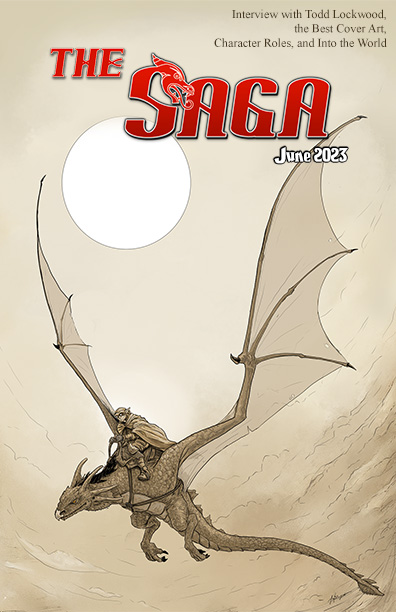 Summer of '23 issue!
Table of Contents
Introduction ….4
An Interview with Todd Lockwood …. An interview with D&D artist and bestselling author.
Appendix i(magination): Our Favorite Art ….We list our favorite covers from our favorite bits of fandom.
Into the World: The Druids ….Explore the magical group in Atheles, the Druidic Order.
What is your Character's Role in the Group? ….An easy access chart for helping players choose the group dynamic for their character.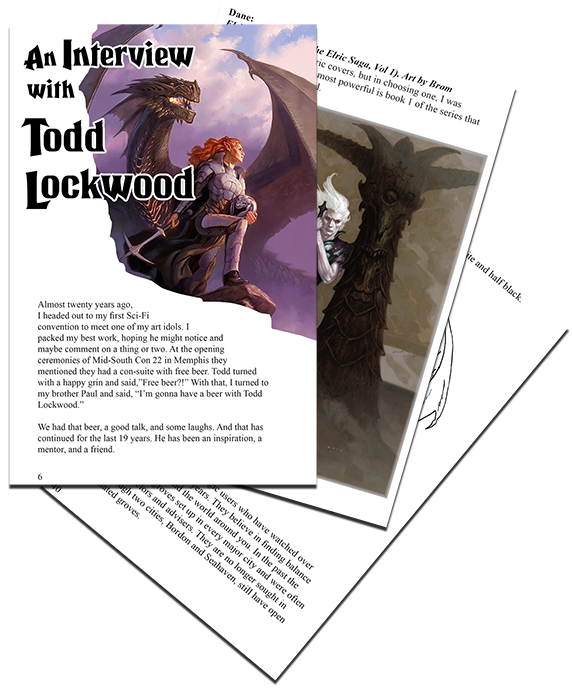 Previous Issues: