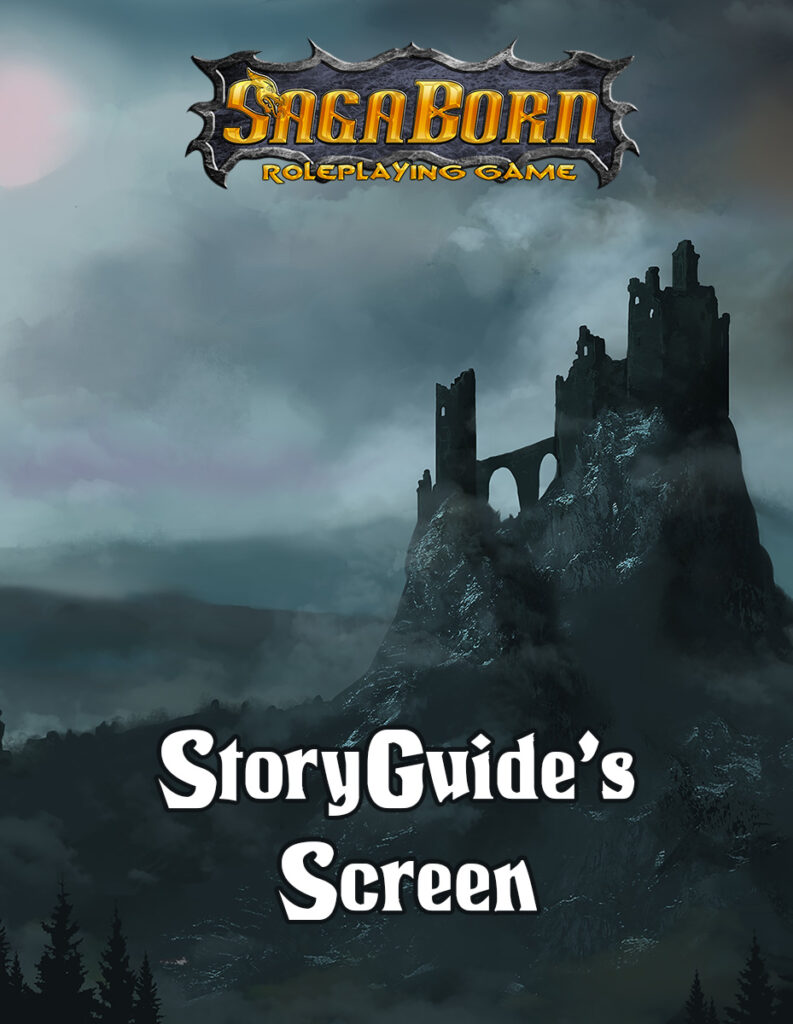 The SagaBorn StoryGuide's Screen is everything a game master needs to reference during a SagaBorn game session. Four 8.5×11 panels with all the core information (and 1 bonus panel with all Conditions) is ready to be printed.

These screens can be used with the DTRPG Master Master LANDSCAPE screen.
Also included is a 44″ painting of Castle Atheles for the front.